Photo editing apps are a great way to quickly and easily enhance your photos with a few simple methods. Whether you are a professional photographer or just someone who likes to take pictures, a variety of photo editing apps are available in the Google Play Store and Apple App Store to help you take your photos to the next level.
It's no secret that everyone loves taking pictures and editing them to make them look better. But, with so many photo editing apps available, it can be hard to decide which one to use. Fortunately, this article will help you out by providing you with the 5 powerful photo editing apps that you must try. These apps will help you create stunning photos from simple tools to more advanced features.
Unleash Your Creativity: The Top 5 Photo Editing Apps to Try Now
1. PicsArt – AI Photo Editor
PicsArt is a popular mobile photo editing app available for Android, iOS, and Windows devices. It has a wide range of features to help users create amazing photos, from basic editing tools like cropping and resizing to more advanced features like adding filters, effects, text, and frames. With PicsArt, you can easily edit and share your photos with friends and family.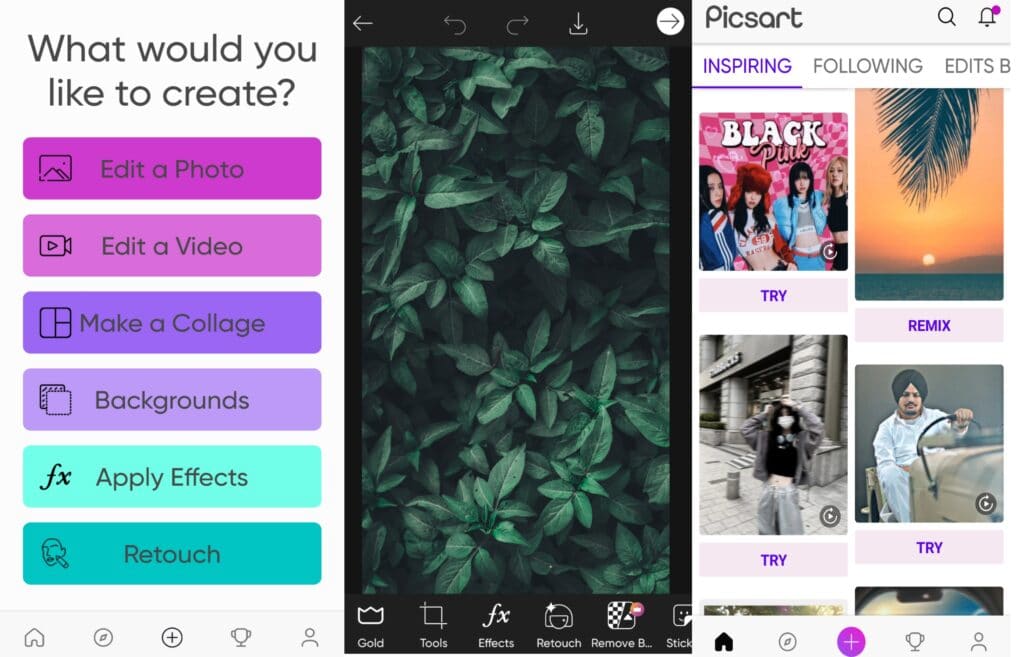 PicsArt is not only for photo editing, it's an all-in-one editor for videos, photos, and more. However, PicsArt also has a premium membership that allows several features and other benefits, but you can even use the PicsArt without any PicsArt Gold or premium subscriptions. PicsArt allows users to create photos and videos without any gimmicks. It has thousands of free images and templates, which you can add and create the templates, and you can upload anywhere.
Additionally, PicsArt is the best editing app for users who are looking for the best photo and video editing apps. You can use the PicsArt app by creating an account through Google, Facebook, or email. You can find several tools and features after creating the account on PicsArt.
2. Lightroom Photo & Video Editor
Lightroom Photo & Video Editor is an all-in-one editing suite for photographers and videographers of all levels. It is a powerful and flexible tool for organizing, managing, and editing digital photos and videos. With its simple, intuitive interface, it provides a comprehensive set of editing tools that are easy to learn and use.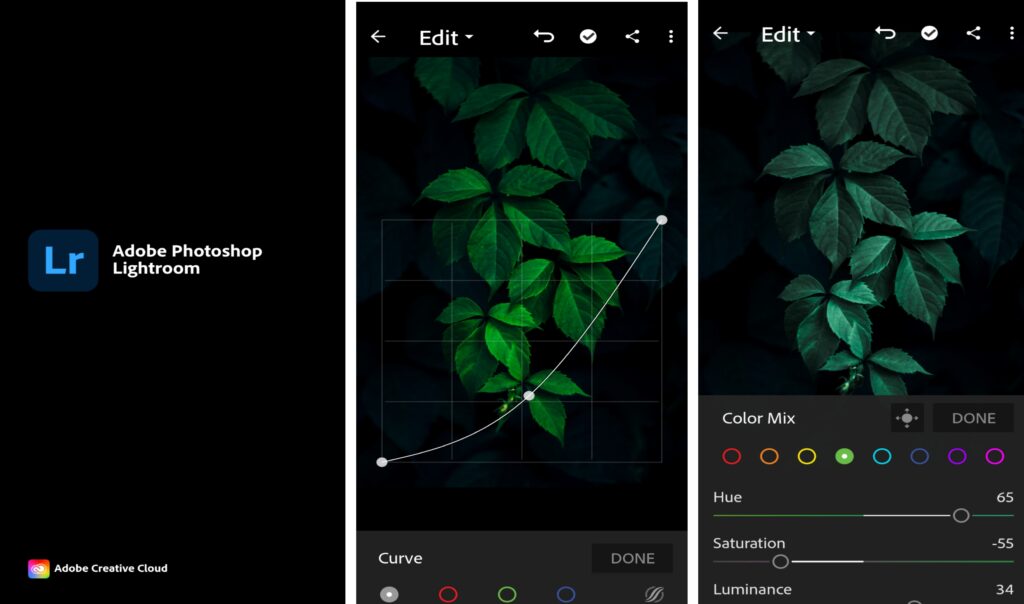 Lightroom Photo & Video Editor helps you create amazing images and videos quickly and easily. It offers a variety of features, including advanced editing tools, powerful color correction, batch processing, and more. With Lightroom Photo & Video Editor, you can take your photos and videos to the next level.
3. Photoshop Express Photo Editor
Photoshop Express Photo Editor is another free image editing software developed by Adobe Systems. It is a basic version alternative for Adobe Photoshop, the industry-standard photo editing software. Photoshop Express is available for Windows, Mac, iOS, and Android devices. It is designed to be a simple and user-friendly software for quick and easy photo editing.
With Photoshop Express, you can easily edit, enhance, and share your photos in just a few clicks. You can crop and rotate images, adjust brightness and contrast, remove red-eye, add effects, and more. The software also has a selection of filters and frames to help you create fun and creative looks. You can also share your photos directly on social media and other platforms from Photoshop Express.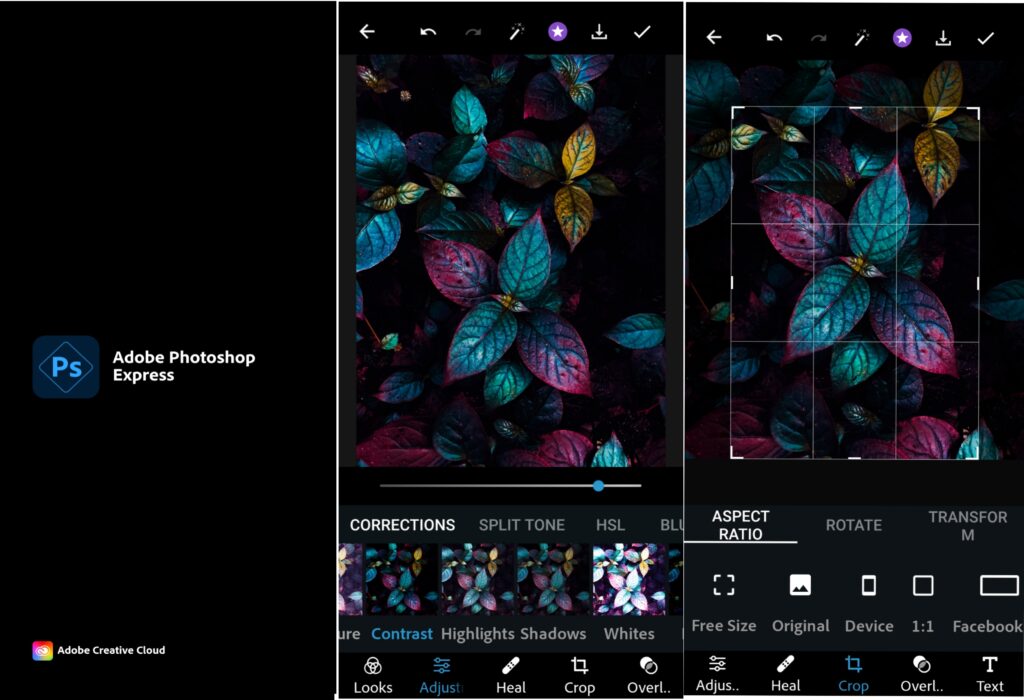 Overall, Photoshop Express Photo Editor is a great choice for those who need basic photo editing capabilities on their computers or mobile devices as well. It is free to download and use and is a great way to get started with image editing without spending a lot of money.
4. Remini – AI Photo Enhancer
Remini – AI Photo Enhancer is a revolutionary artificial intelligence (AI) technology that allows users to automatically enhance the quality of their photos within a second. It is powered by state-of-the-art deep learning algorithms and provides users with a powerful, intuitive, and easy-to-use photo editing experience.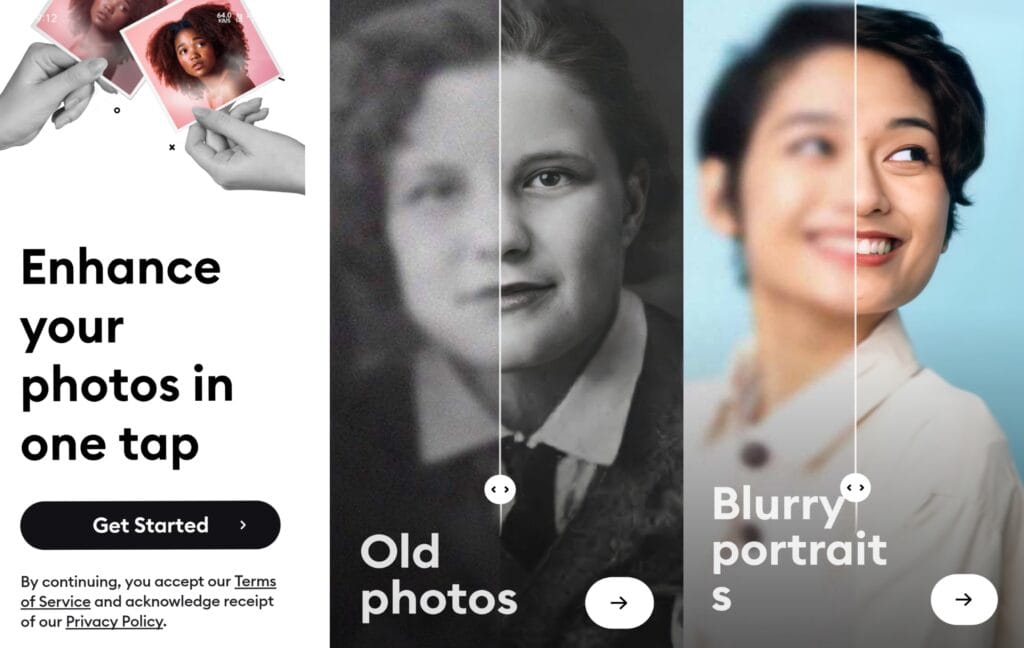 Remini is designed to help users improve their photos' overall look and feel by quickly enhancing color, brightness, contrast, and sharpness and removing unwanted objects or artifacts. With Remini, users can quickly and easily create stunning photos with beautiful results.
5. PhotoRoom Studio Photo Editor
PhotoRoom Studio Photo Editor is an all-in-one photo editing software solution for digital photographers of all skill levels. It offers a comprehensive suite of tools and features that make it easy to edit, enhance, and share photos.
From the moment you open the software, the user-friendly interface guides you through the entire editing process. The intuitive workflow allows you to quickly move between editing functions, allowing you to spend more time on the important aspects of your photography.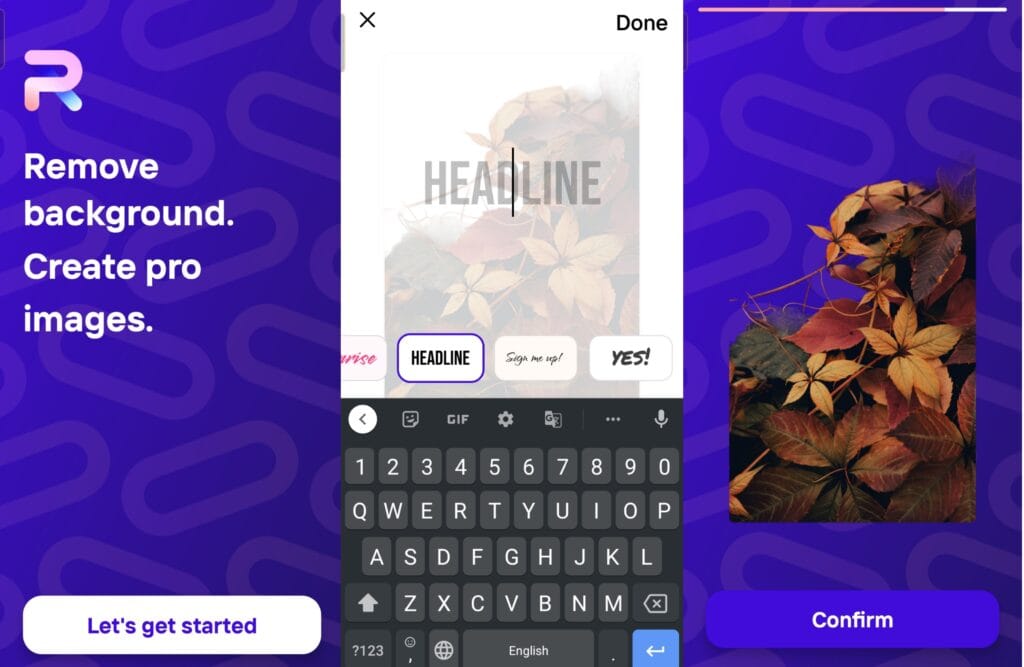 The software includes several tools for basic photo editing, such as cropping, resizing, and retouching. It also offers advanced features such as layers, masks, and filters. These tools allow you to create complex images and effects that would otherwise be impossible. The app also includes a collection of presets, allowing you to quickly apply professional-looking effects to your photos. These presets can be further customized to fit your individual style.
The software also includes support for RAW files, allowing you to take full advantage of the highest-quality source images. This makes it easy to get the most out of your photos.
Frequently Asked Questions
Does PicsArt have any limitations for photo editing?
PicsArt has some limitations for photo editing as it is a free app, but it still offers a variety of features and tools for editing photos, such as filters, templates, backgrounds, and other tools.
What are the features of Adobe Photoshop Express?
Adobe Photoshop Express offers a wide range of features, including basic editing tools such as cropping and red-eye removal, custom effects and filters, and the ability to create collages.
Can I share the photos I edit with these apps?
Yes, the top 5 best photo editing apps allow you to share your edited photos with friends and family on social media platforms such as Facebook, Twitter, Instagram, and more.
Final Words
This article highlighted some of the best photo editing applications available today. With the help of these apps, you can make your photos better look amazing and capture the perfect moments. Whether you are a professional photographer or just a casual user, these apps provide the tools you need to make your photos look their best.
Try them out and see which one is right for you – you won't be disappointed.